AVA Performance Software Tuning
Based out of Brisbane and with national coverage, AVA is your go to performance software tuning company for all aftermarket tuning needs on your petrol or diesel vehicles.
I partnered with AVA to redesign and develop their website. The site serves two purposes: 1. A brochure front-end for prospective clients and dealers, and 2. A portal for existing dealers to upload files to be tuned by AVA. This in-turn requires the AVA team to login and upload the new files. This is achieved completely on the front-end so the AVA team and dealers have the same user-experience and the entire process is 'AVA branded' – never seeing the backend of the CMS.
• E-commerce site
• Custom theme development
• Custom user level displays
• Front-end updating
• Automatic notifications when files are processed (both on submission and completion – reupload – of the tuned file to the original dealer)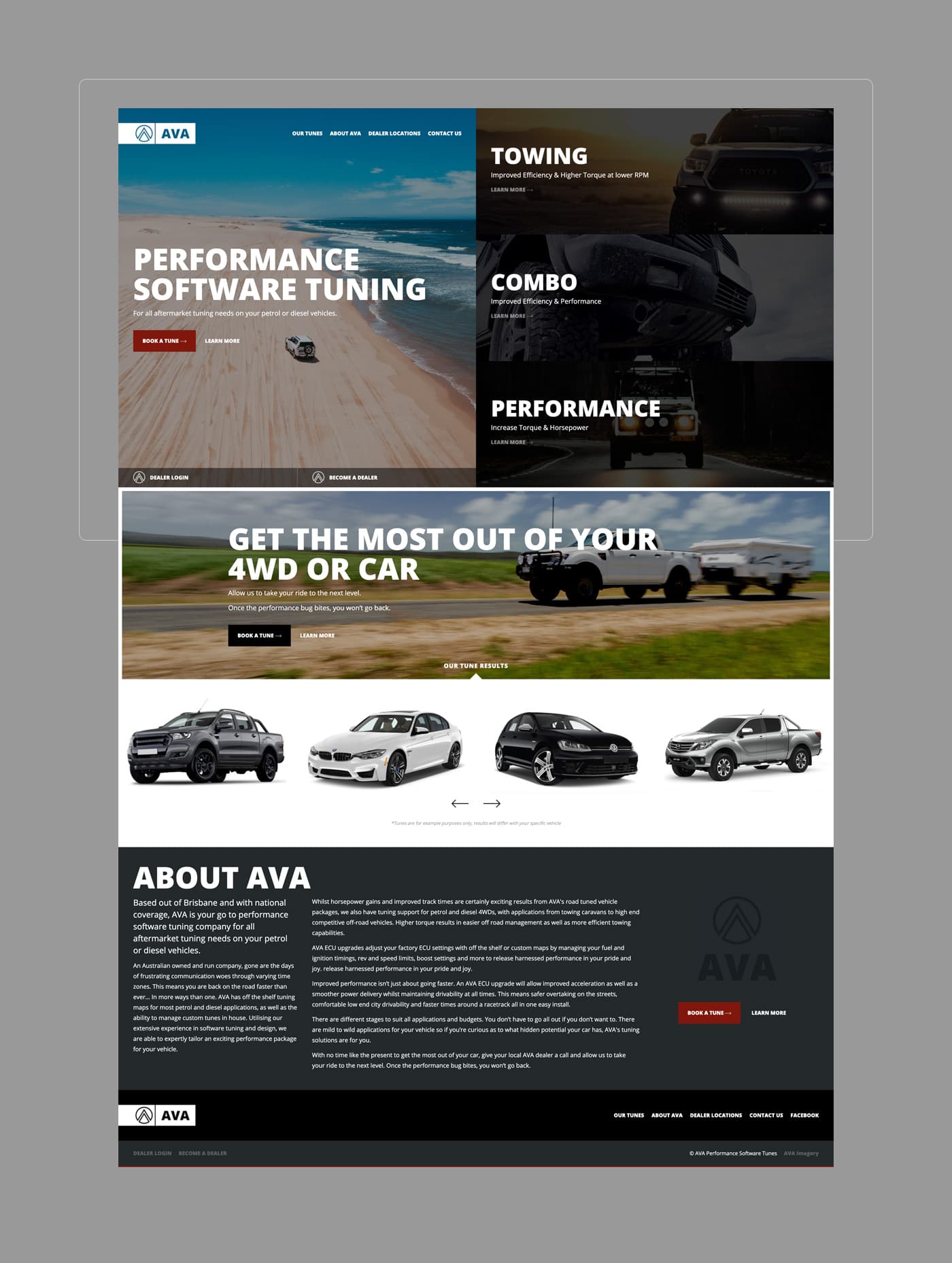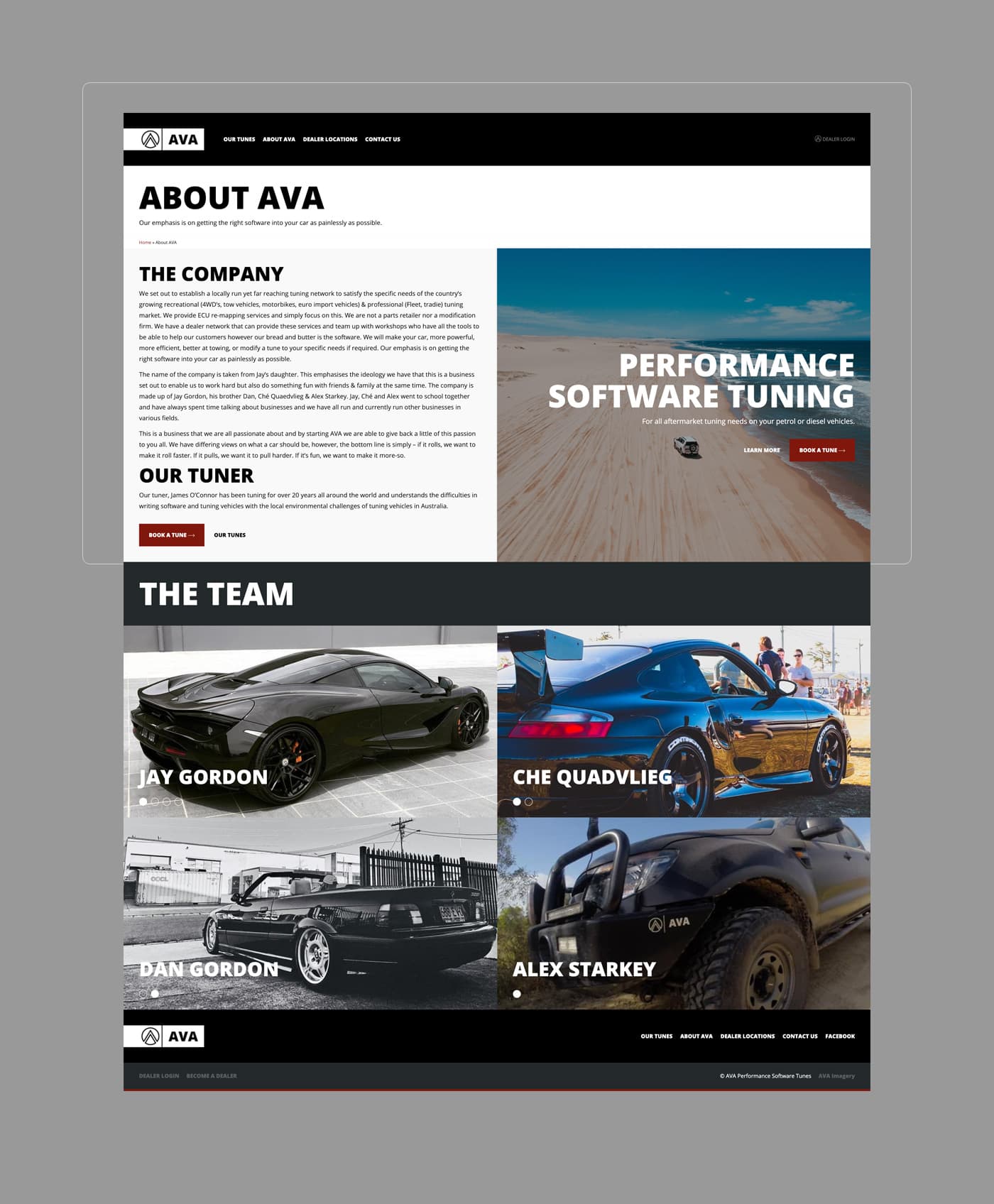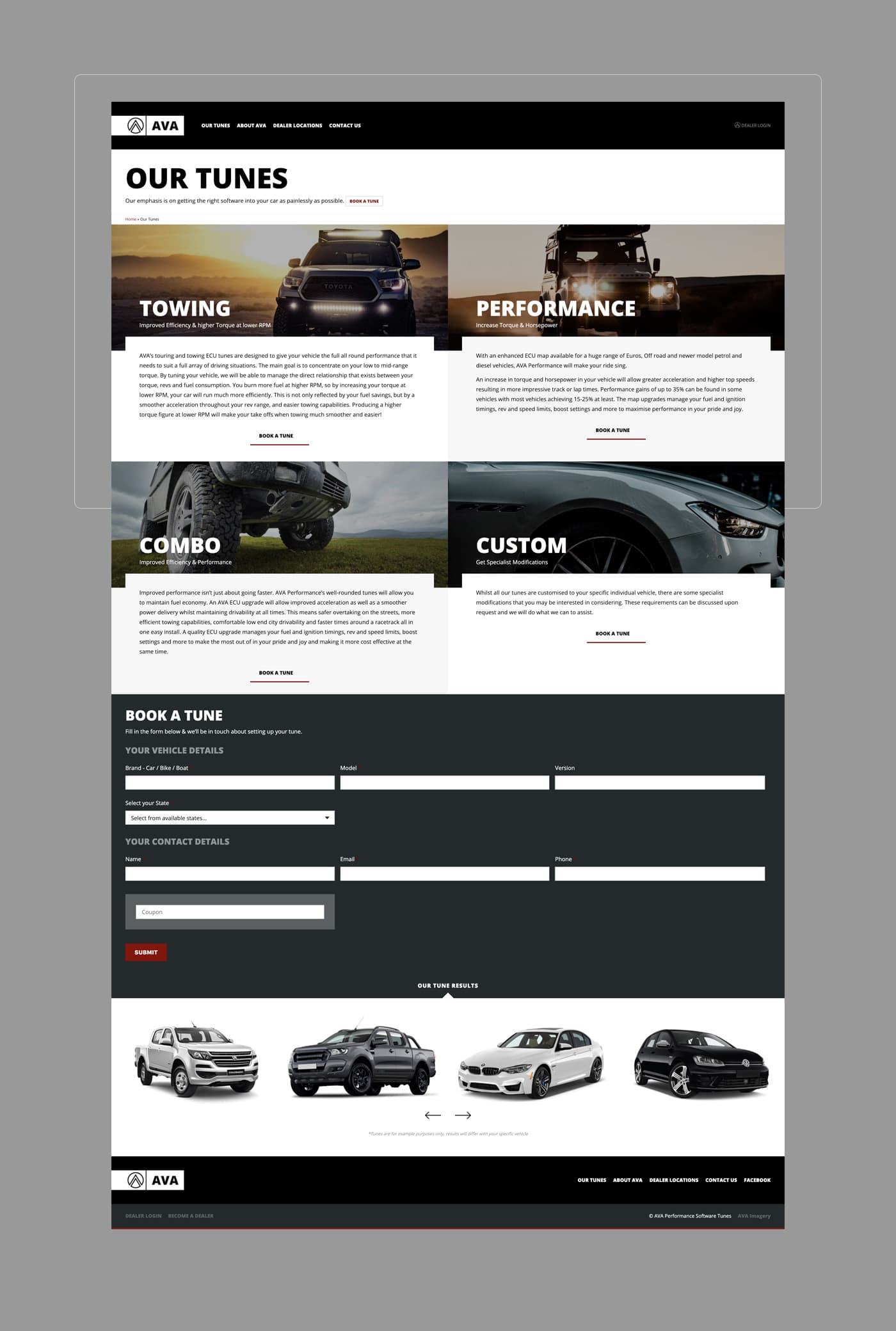 Upon logging in the AVA team see the full-list of submitted tunes. Completed tunes are marked with the AVA logo.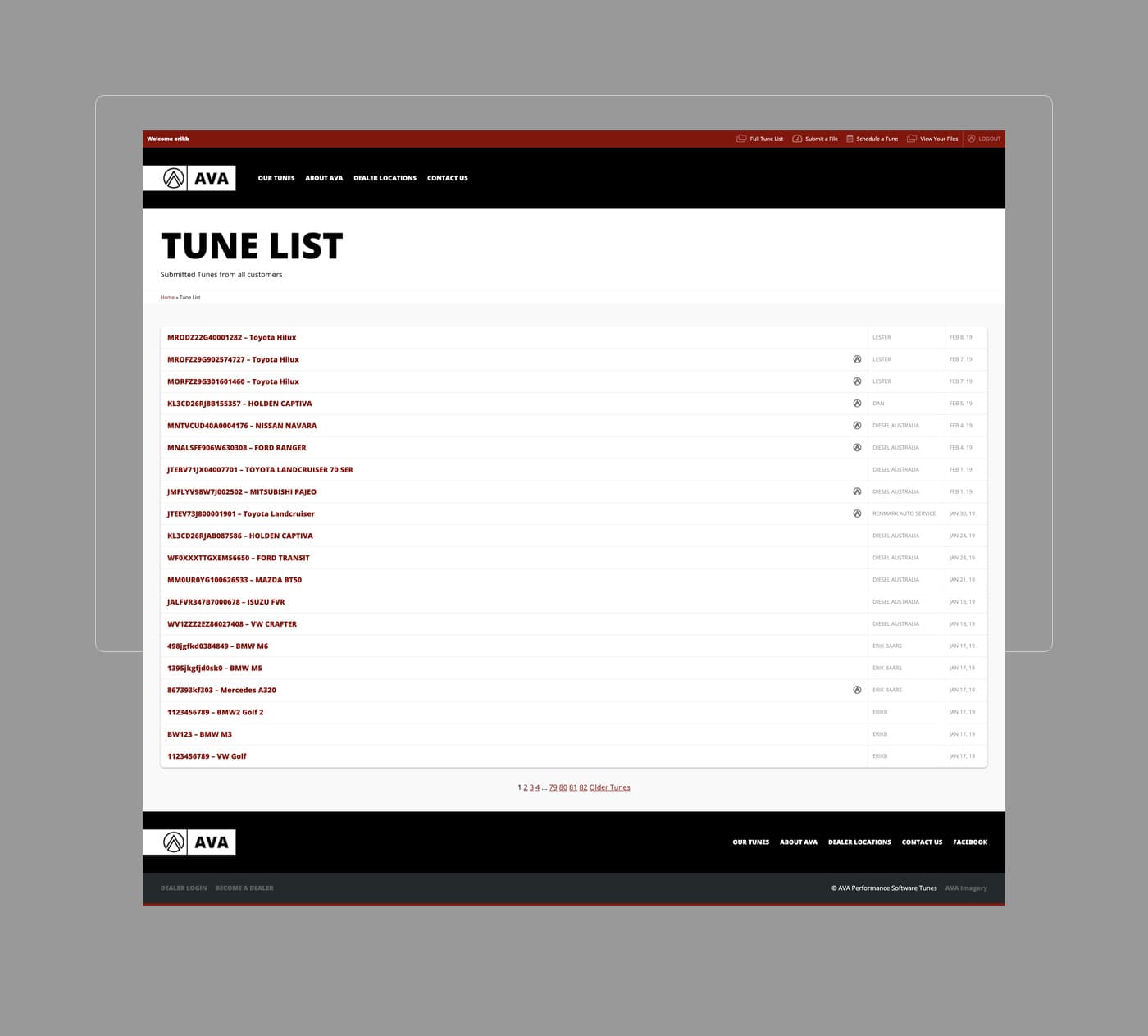 The 'Dealer' submission screen. This is the default landing page for a dealer when logging in and allows them to view there existing files and add a new one. Dealers can also 'Schedule A Tune' to ensure the correct service for there clients.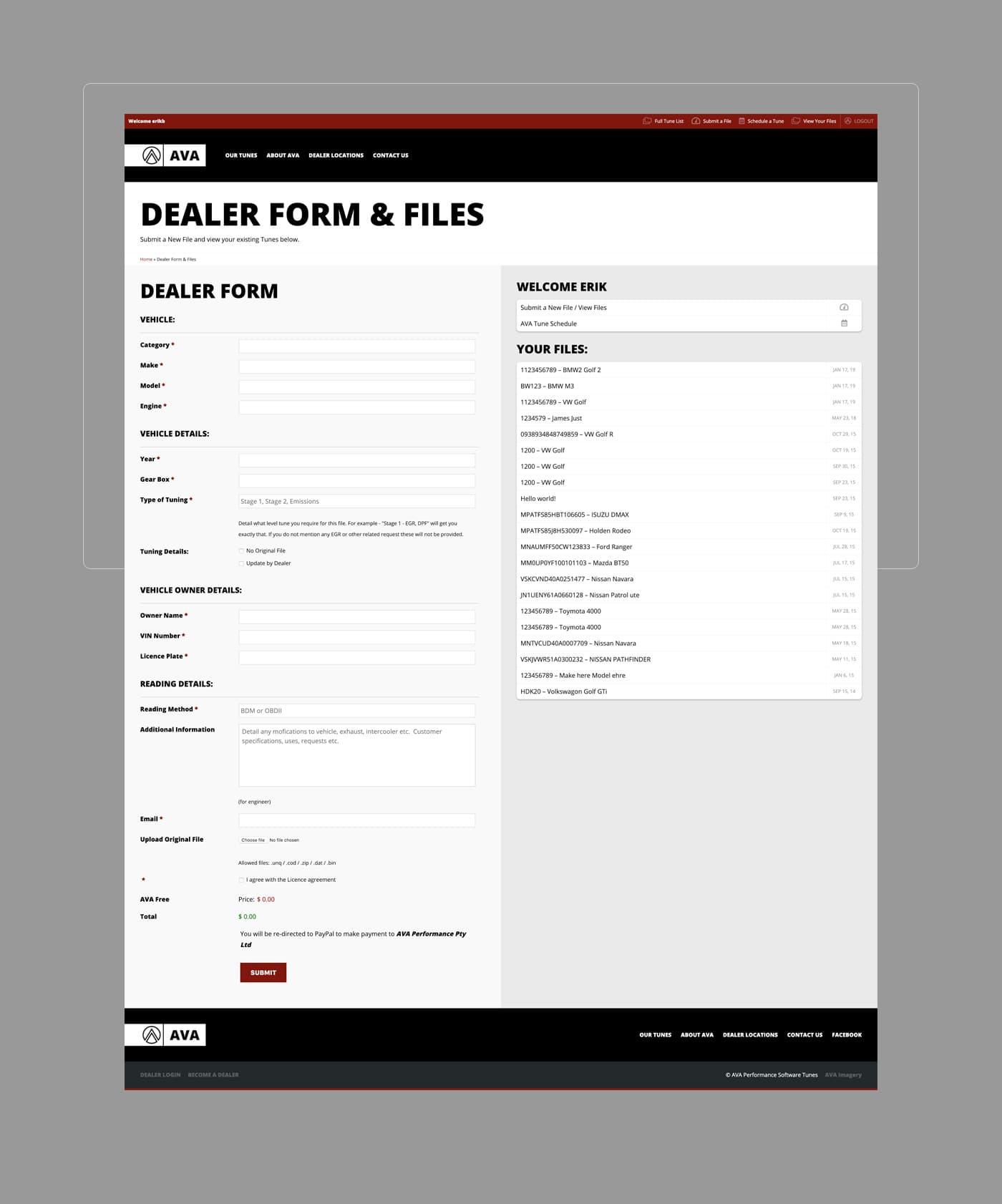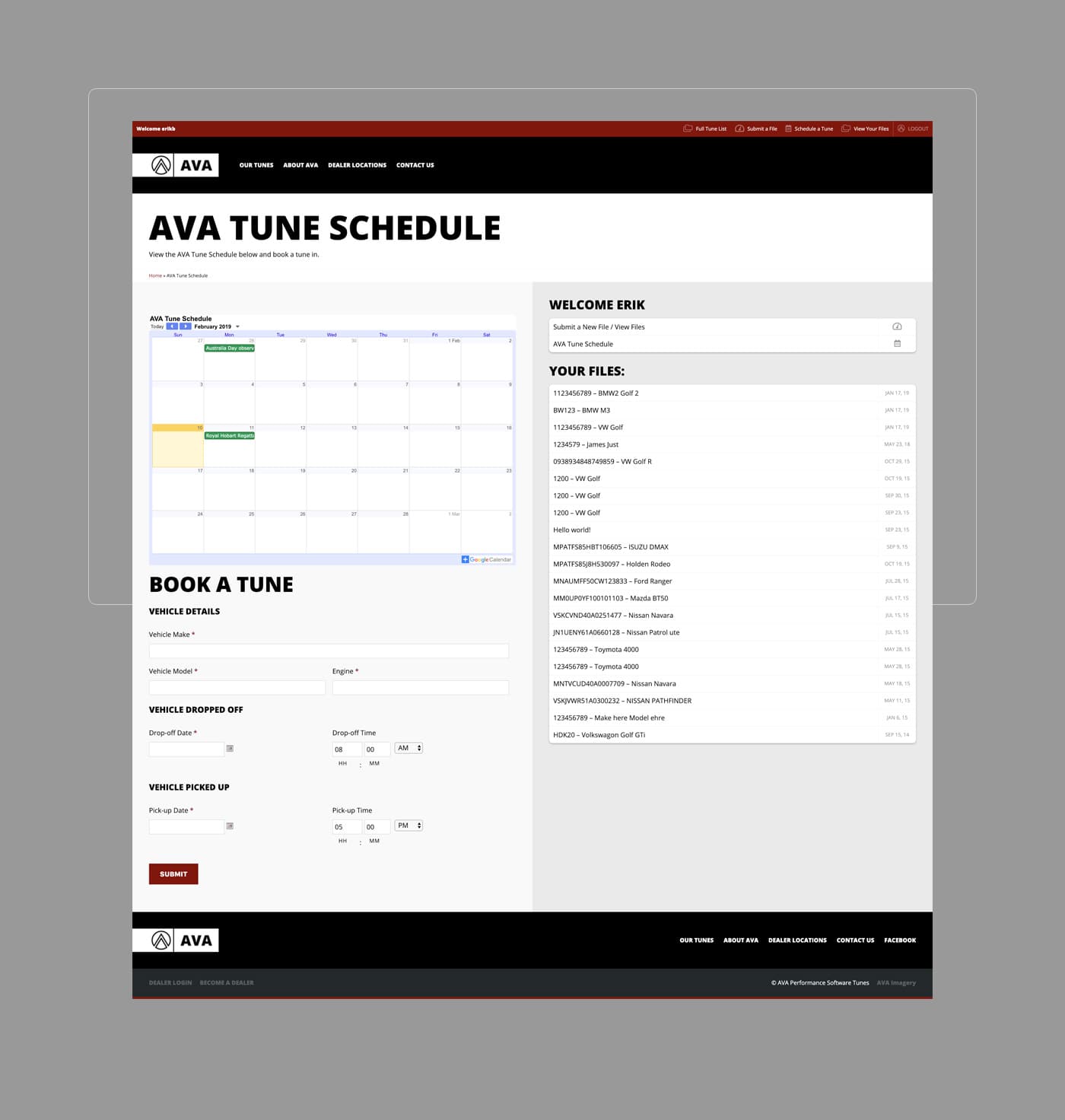 Each submission has its own page, the AVA team has the ability to edit the post from the front-end (per the image below) to add the updated file to the post. THey can also add a message and email the Dealer that the file has been udpated.