The All Blacks Experience
The All Blacks Experience will be an immersive and interactive journey through the New Zealand rugby story. It will be a guided encounter that connects you to the history, culture and people who have made the All Blacks such an important part of New Zealand's story. You'll discover the stories behind some of world rugby's most famous players, moments and matches. There will also be an interactive zone to test your skills against your friends and see how you stack up versus All Blacks.
The design was developed by utilising the creative concept provided by Designworks – their idea was to create a gateway that invites all people to experience a taste of what's to come.
In addition to the UI and front-end development I created a custom booking page that collects all necessary information, up-sells the user – with an interactive personalised jersey, finally this will pass the information to the booking system.
Below is the design concept and short videos of the site in staging.
Visit: The All Blacks Experience

Product Page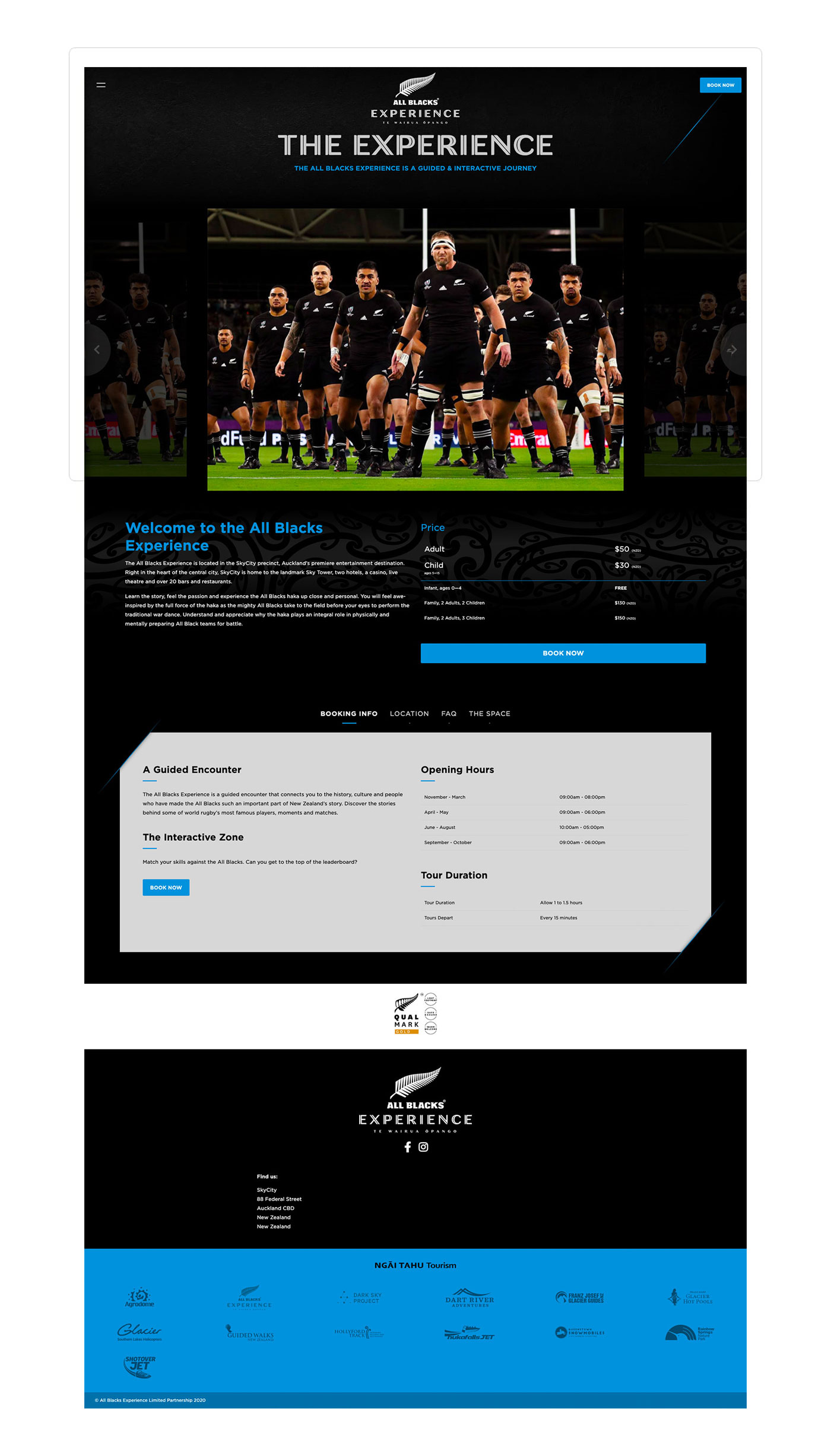 Booking Page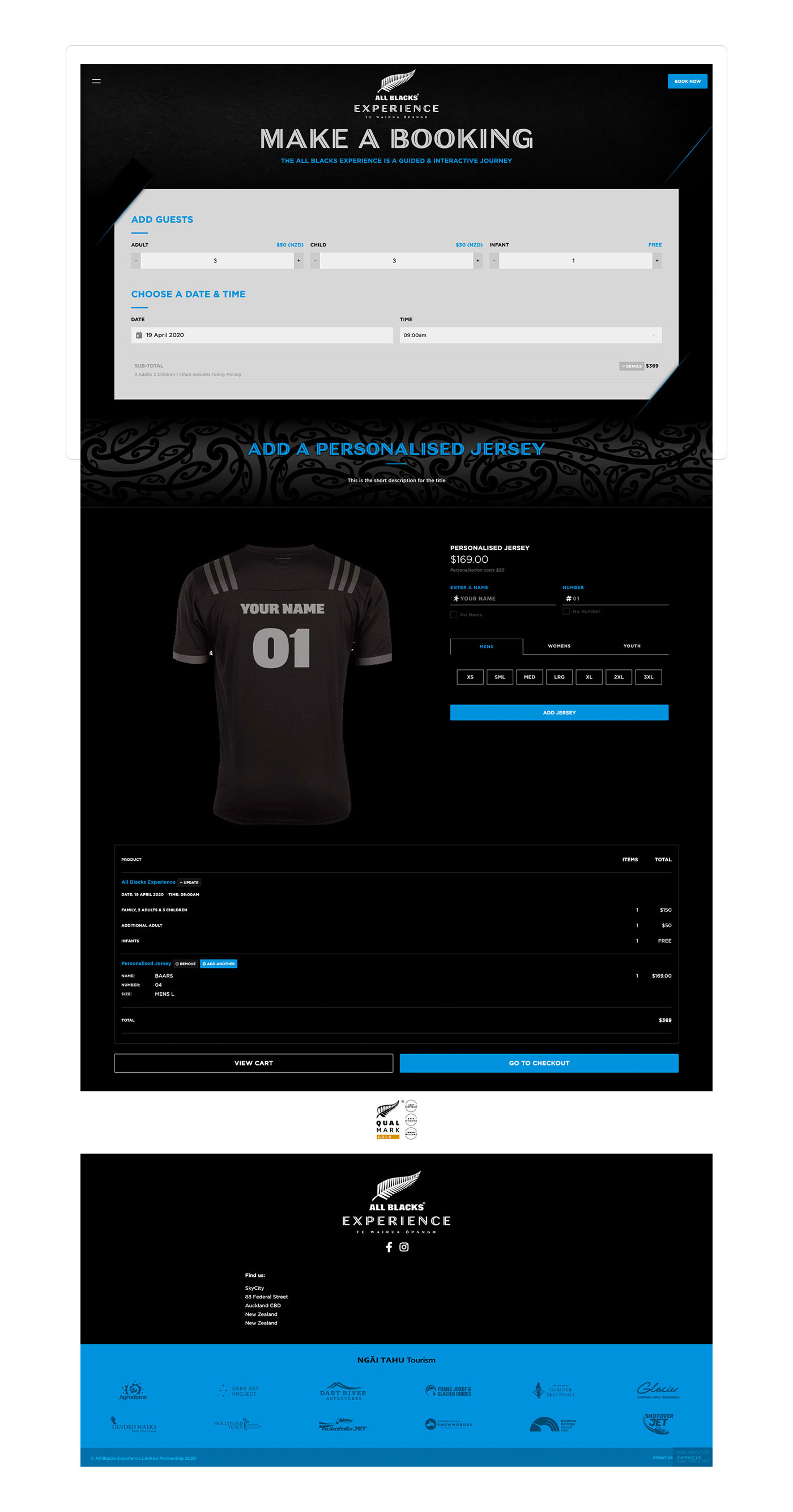 Mobile Screens