Hukafalls Jet
Hukafalls Jet is a half hour of thrills, fun and excitement. They take you along a beautiful river environment, lined with native bush, sheer rock cliff face and hot water streams. Hold on tight as you'll be travelling in one of our state of the art jet boats at an incredible 80km an hour!
Key to the new site was bringing the product to life by putting the user in the experience through the use of imagery and video. The responsive site looses nothing in the experience as exacting consideration was given to how each element works across devices.
Another key consideration was the ability to easily display and roll-out new combos and marketing campaigns. The design utilises the brand elements to visually differentiate the offerings in these sections whilst still keeping the layout concise and in-line with the rest of the site design.
Visit: Hukafalls Jet

Product Landing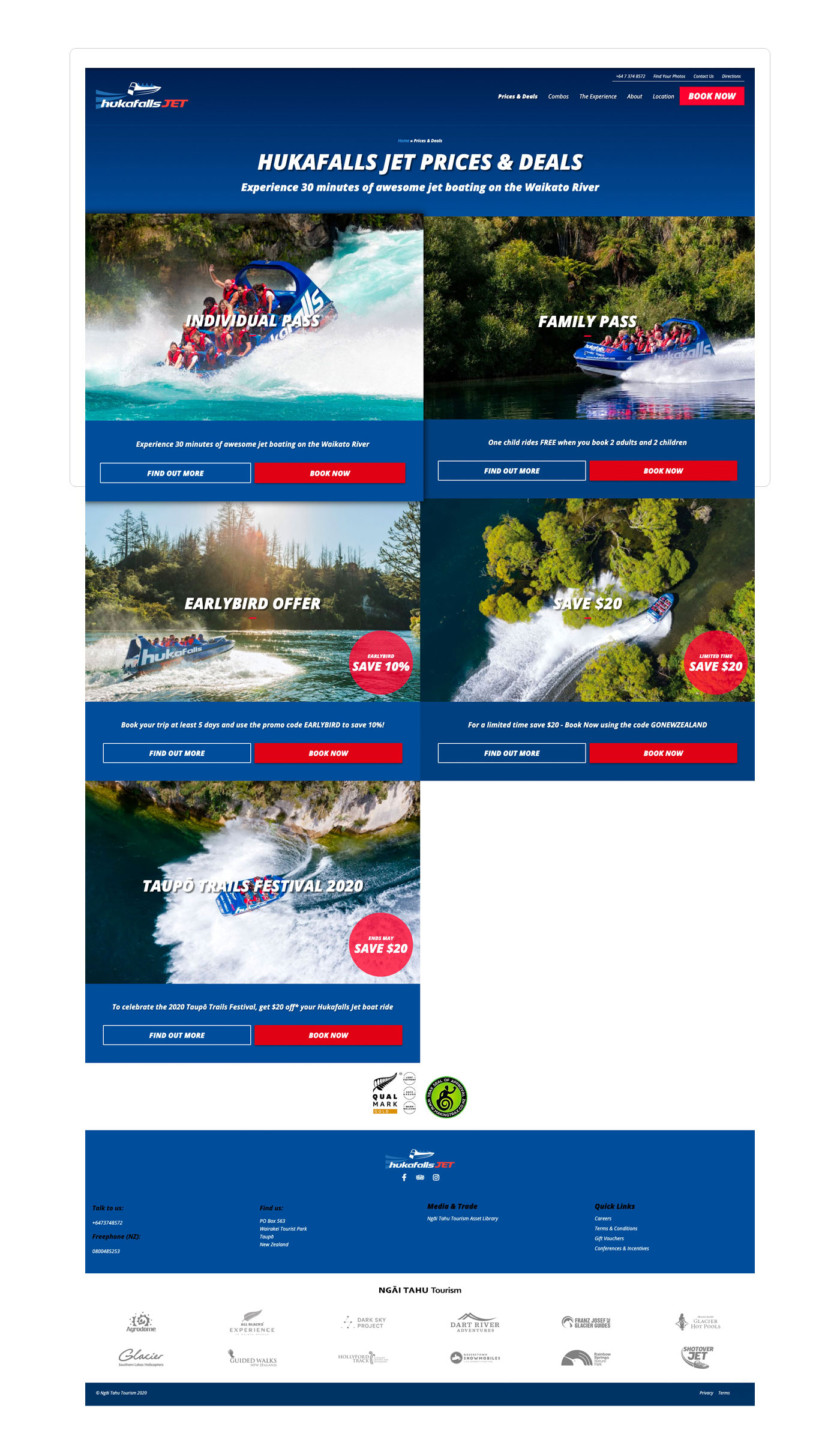 Product Page

Mobile Screens